WW Stivallea
(Stival x Arwen WW)
Two Time Israeli Gold Champion Stallion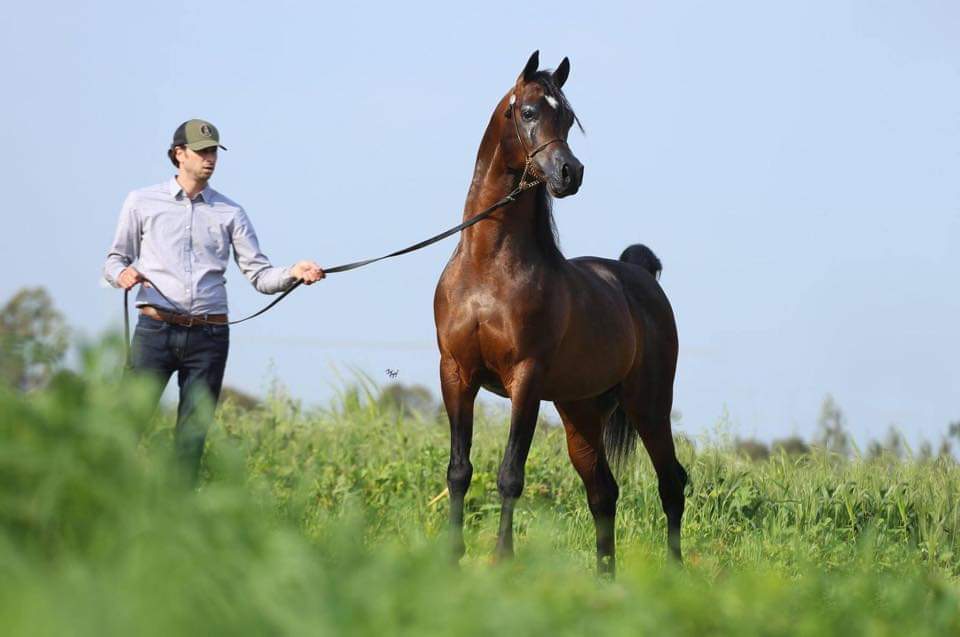 2015 Israeli National Gold Champion Stallion
2013 West Coast Cup International B Show, Silver Champion Colt
2013 West Coast Cup International B Show, Silver Champion Colt
2013 International B Show Strohen Germany, Bronze Champion Colt
2012 Israeli National Gold Champion Colt
2011 Reserve Champion Scottsdale International
Arabian Breeders Classic Yearling Colt
WW Stivallea was bred by Wildwood Arabians and sold to Isreal to continue his show career and begin his breeding career. His first foal will be born here in the United States in 2013. We are very excited to follow his success overseas! We have been blessed to retain frozen semen from him and look forward to seeing his influence in our breeding program.

Sire of Sultan GK (WW Stivallea x Al Magna) 2019 Scottsdale Unanimous Champion Stallion, Silver Supreme Champion Stallion Las Vegas World Cup and Highest score of show.

Sire of Al Aris (WW Stivallea x Hadiyat Alla) 2019 Galilee Gold Champion Stallion

Sire of Ameerat Al Janoub (WW Stivallea x Jamrat Al Sahara) 2019 Bronze Champion Jr Filly Galilee
Al Aris

(WW Stivallea x Hadiyat Alla)

Gold Champion Stallion of the Israel Arabian Horse Society – Galilee Show 2019

Breeder /Owner : Fadel Jabarin Al Wadee Arabians


Ameerat Al Janoub

(WW Stivallea x Jamrat Al Sahara)

Bronze Champion Jr. Filly of The Israel Arabian Horse Society – Galilee Show 2019


Sultan GK

((WW Stivallea x Al Magna) x Al Mabrook)
2018 Colt

Sultan was just crowned 2019 Unanimous Scottsdale Champion Senior Stallion. He is standing at Sahara Scottsdale and he is the Stallion that everyone is talking about!! This was such a great moment for Wildwood Arabians!!! After selling his sire WW Stivallea to Israel, it was only a dream to have one of his get return to the US to be shown at Scottsdale. How incredible!!

WW Stivallea is now owned by GK Arabians of Israel, and they are the breeders of Sultan GK. Sultan GK is now owned by Al Babtain Stud of Kuwait.
Congratulations to all!!!

He is headed to Vegas. This is so exciting! I have always said WW Stivallea was going to be a great sire .now every one else knows it too!!


Helena GK

((WW Stivallea x Mississippi J) QR Marc)
2018 Colt